Products
Shuen Fuh offers the widest range of people identification products including badges, lanyards, badge holders, reels, ID accessories, which help you stay prepared for upcoming meetings, conferences, special events, gatherings, and so forth. Furthermore, all of them can be customized accord to your needs. We oversee every step of the production process from design to final manufacture and delivery. you can also find a great selection of hardware and giftware on our website.
Badge
Shuen Fuh Enterprise offers the service for producing the customized badge, including metal badge, security badges, personalized metal badges, pin badge, pin buttons, and other badge pins. You can design your own badge according to your needs and imagination, commonly used in school club activities, the company exhibitions, demonstrations, police or military used badges and many other purposes.
Name Badge Supplies
Shuen Fuh is a proficient provider of name badges accessories for your identification needs, including badge clips, badge reels, neck lanyards, and plastic / magnetic holders. These name badge supplies make you easy to prominently and professionally display your ID card and will protect it from damage while working. Moreover, they are available in multiple styles, sizes and colors.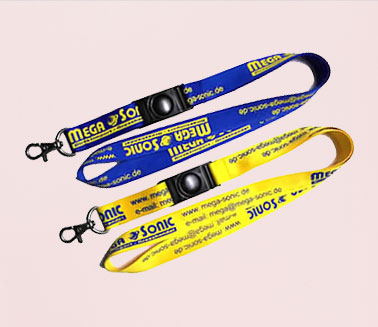 Lanyards
We supplier quality neck lanyards, custom printed lanyard, ID badge lanyards, name card lanyard.
Neck Lanyard with various design and materials. (custom, printed, blank, logo, retractable and round.)

Product Description:
Material : Polyster / Nylon / woven / silk ribbon.
Color : any transparent color of plastic is available.
Accessories : PVC strap / swivel J-Hook / key ring.
Back : slide clip, nickel plated.
Hardware Accessories
Our hardware accessories are divided into sofa nails, studs, swivel clips, badge clutches, and jingle bells. They are all customizable in any sizes and colors according to your preference. Please do not hesitate to contact us for further details.
Carabiner
Carabiner hook are metal loop with a spring-loaded gate used to quickly and reversibly connect components, most notably in safety-critical systems.

Metalgift is the professional and reliable Carabiner hook Manufacturer who manufactures them with years of experience. We insist to design many kinds typed and shaped too satisfied customer's need.